The internet has completely changed how we access education in this day and age of digital technology. This change also affects Islamic studies, where adults and kids are choosing more and more to participate in online Quran classes. In this article, we will explore the world of online Quran classes. We will focus on learning the Quran for kids through Taleem ul Quran Academy. And also the essential tool known as "Noorani Qaida."
The Growth of Online Quran Classes
Regardless of age or location, online classes for learning the Quran provide a practical and adaptable approach for learning it. The need for online Islamic education has grown exponentially in recent years. Many factors have contributed to this rise in popularity:
1. Accessibility: Students from all over the world can connect with experienced Quran tutors through online Quran classes, which erase geographical boundaries. You can obtain an outstanding Quranic education regardless of where you live—in a busy city or a quiet village.
2. Flexible Scheduling: The flexibility to customize the schedule to your needs is a major benefit of online Quran classes. Parents who are balancing other responsibilities with their children's enrollment in Quranic studies will especially benefit from this flexibility.
3. Personalized Learning: Private sessions are a common feature of online Quran classes, giving students the chance to get individualized attention from experienced teachers. This individualized method facilitates excellent comprehension and memorization of the Quran in students of all ages.
Taleem ul Quran Academy (Your Gateway to Quranic Knowledge)
When it comes to online Quran classes, Taleem ul Quran Academy stands out as a reliable and reputable institution dedicated to providing quality Quranic education. Taleem ul Quran Academy provides comprehensive programs that address a range of needs, whether you are an adult trying to expand your understanding of the Quran or a parent searching for a platform to assist your child in learning the Quran.
Learning the Quran for Kids with Taleem ul Quran Academy
Taleem ul Quran Academy is aware of the particular needs involved in teaching the Quran to children. Their courses are made with the goal of giving children a dynamic and interesting learning environment. The following are some of their programs' main features:
1. Skilled Tutors: The academy has a group of highly qualified and experienced Quran instructors who are not just educated but also good at making learning pleasurable for children.
2. Interactive Lessons: The academy provides interactive instruction in the fields of memorizing, reciting, and understanding the text of the Quran. Children remain inspired and motivated about their Quranic journey related to these attractive activities.
3. Child-Friendly Resources: To make studying the Quran interesting and comprehensible to children , Taleem ul Quran Academy offers many types of child-friendly resources, such as full Noorani Qaida.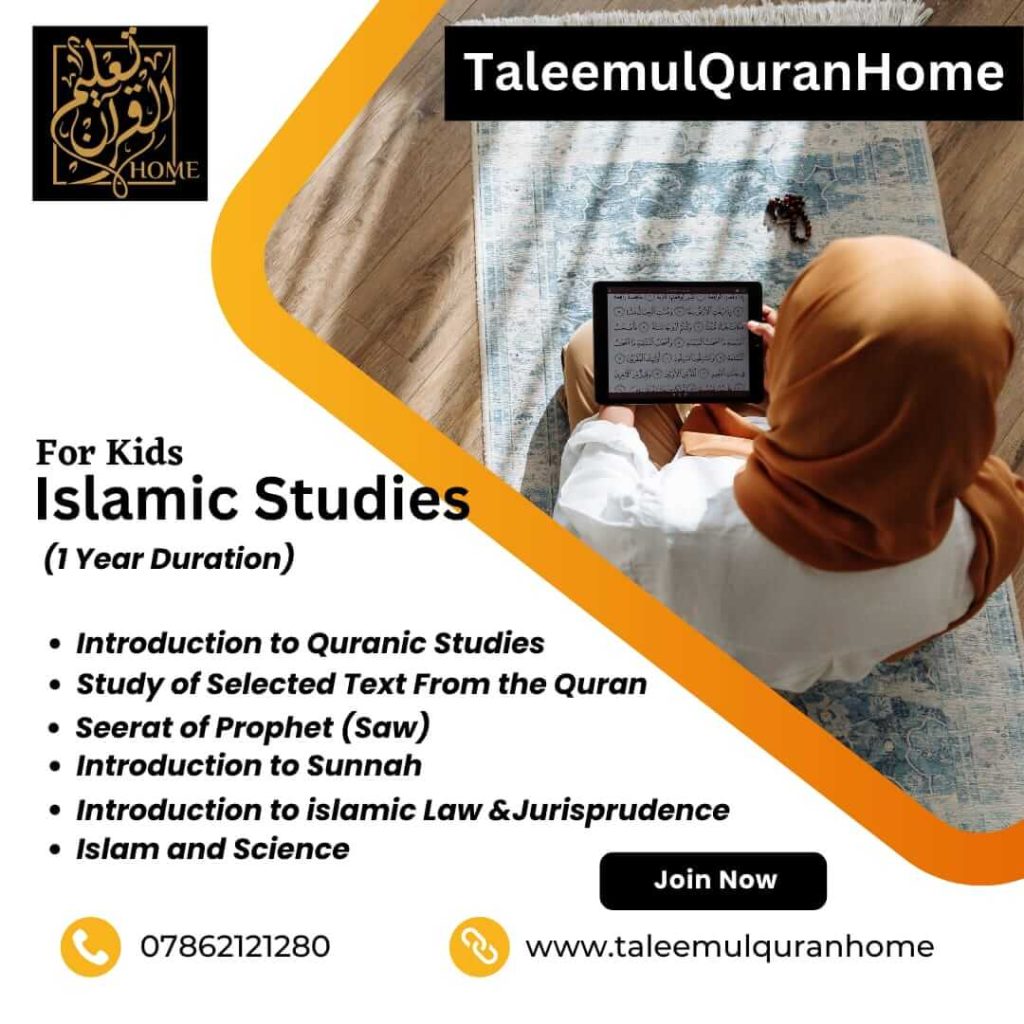 Quranic Education for Children
Learn Noorani Qaida (The Foundation of Quranic Education)
For beginners, especially children Noorani Qaida is a vital resource for learning. How to read the Quran correctly and with Tajweed. It ensures that students correctly recite the Quran and offers a solid basis for Quranic study.
By including Noorani Qaida in its curriculum, Taleem ul Quran Academy makes sure that beginners and kids get the greatest start in their Quranic journey.
In conclusion, online Quran classes have completely changed the way we can obtain Islamic education. Which makes it more practical and available to all age groups. With its experienced instructors and the addition of Noorani Qaida, Taleem ul Quran Academy provides a comprehensive platform for children. They begin their Quranic journey when it comes to learning the Quran for kids. Embrace the power of online Quran classes and provide your children with the gift of Quranic knowledge through Taleem ul Quran Academy.