How Can You Start Online Quran Classes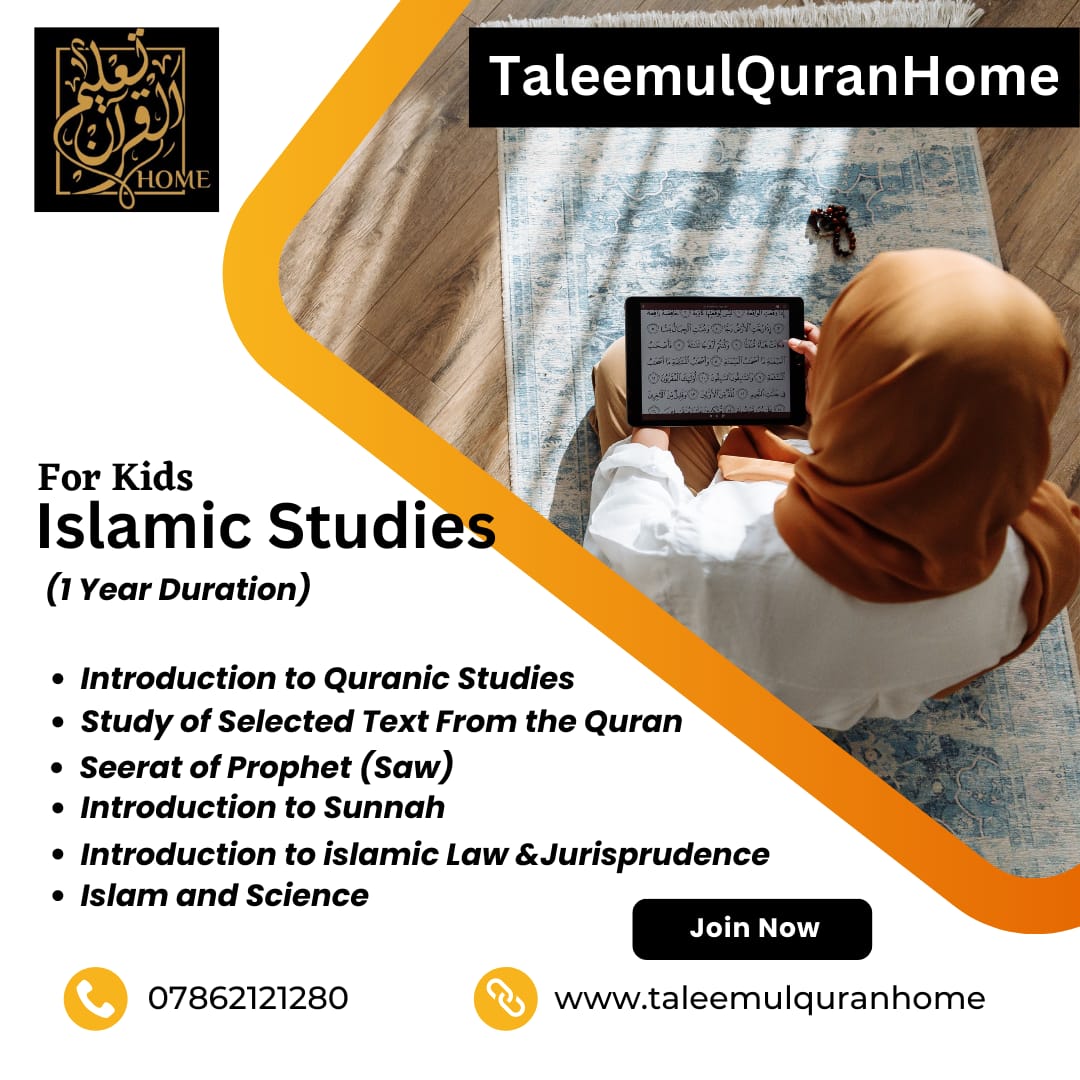 Islamic studies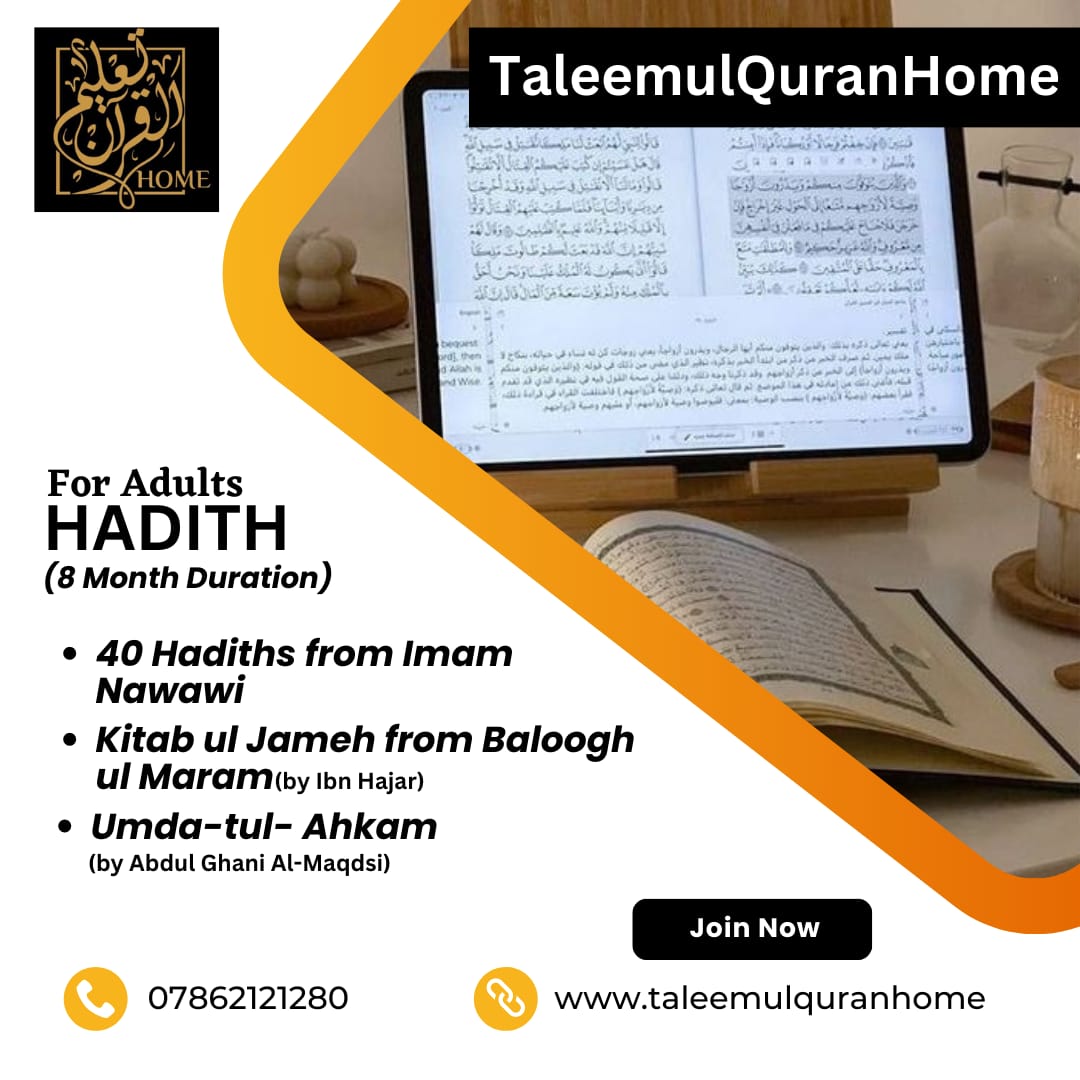 Hadiths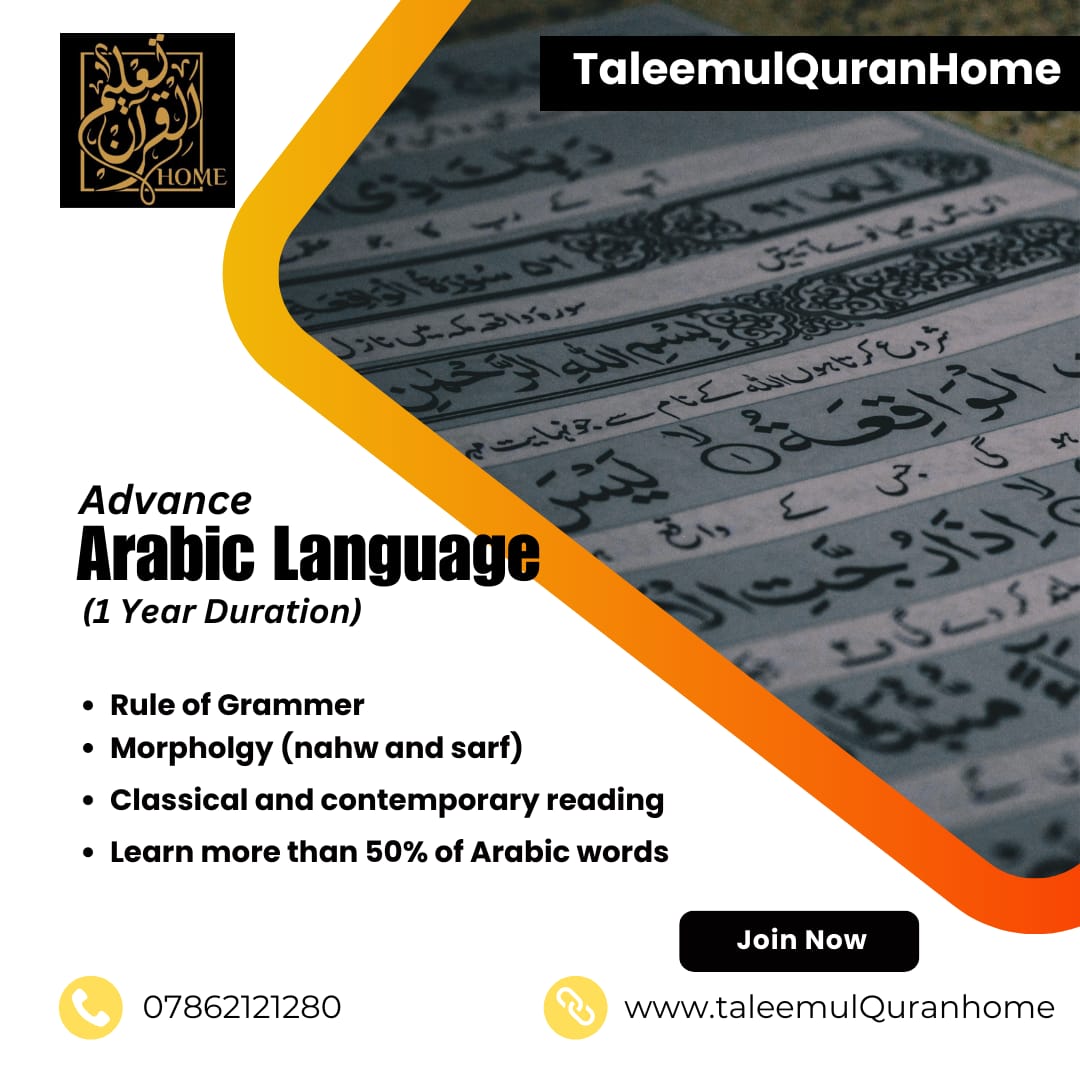 Arabic Language































Learn Quran From Taleem ul Quran
At Taleem ul Quran, we take great pride in being a leading online platform for learning the Quran. Our dedicated team of qualified and experienced teachers is committed to providing
top-notch education to students across the UK. Whether you are a beginner or seeking advanced knowledge.
When you learn Quran from Taleem ul Quran, you can expect nothing but excellence. Our highly skilled instructors have extensive expertise in teaching Arabic and Tajweed, ensuring
that every student receives personalized attention and guidance throughout their learning journey.
Our online classes are conducted via video conferencing platforms, allowing students to engage with their teachers in real-time. This interactive approach ensures effective
communication and a conducive learning environment where questions can be asked and doubts clarified without hesitation.
Online Quran Classes in UK
Online Quran Classes in UK are a convenient and accessible way for Muslims living in the United Kingdom to learn and understand the Holy Quran. With advancements in technology, it is now possible to connect with qualified teachers who can provide comprehensive Quranic education right from the comfort of your own home.
Online Quran classes provide access to qualified and experienced teachers. These instructors have studied and possess deep knowledge of Tajweed (the correct pronunciation) and Tafsir (interpretation) of the Quran. Their expertise ensures accurate understanding and proper recitation of the Holy Book.
Moreover, learning through online platforms eliminates geographical barriers, allowing students from all over the UK to enroll without any limitations. It also offers an opportunity for kids and beginners to receive dedicated attention during their study sessions.
Advantages of Learning Quran Online
Unlike traditional classroom settings, online Quran classes provide flexibility in scheduling. This means that students can choose a time that suits them best, allowing them to balance their studies with other commitments such as work or family responsibilities.
Students no longer have to commute to a physical location This saves both time and money, making it a cost-effective option for those seeking quality Islamic education.
Learning Quran online allows for personalized attention from teachers. Classes are often conducted in small groups or one-on-one sessions, enabling instructors to cater to individual needs and progress at each student's pace.
Qualified and Experienced Teachers
One of the key advantages of learning from taleem ul Quran is that you have access to qualified and experienced teachers. These teachers are well-versed in Arabic and have extensive knowledge of the Quran, making them highly capable of guiding students on their journey to understanding and reciting the holy book.
Our teachers understand the unique challenges faced by learners in different age groups. Whether you are a beginner starting from scratch or an adult learner we adapt our teaching methods accordingly.
Our teachers possess excellent communication skills and know how to engage students effectively.
Flexibility in Scheduling
One of the major advantages of learning Quran from taleem ul Qran is the flexibility we offers in terms of scheduling. Unlike traditional classroom settings, where students are bound by fixed class timings and locations, our classes provide learners with the freedom to choose their own study hours.
With busy schedules and multiple commitments, many learners find it challenging to attend physical classes on a regular basis. However, with taleem ul Quran, You can easily attend lessons into your daily routines. Whether you're a working professional, Student or a busy parent, you can customize your study schedule according to your availability. This means that regardless of your time zone or location you can access Quranic education at any time that suits you best.
Another benefit is that online classes allow you to learn at your own pace. With one-to-one instruction from qualified teachers
The Process of Learning Quran Online
The process of learning Quran online is simple making to people of all ages and backgrounds. No matter if you are a newcomer or have some knowledge.
During the classes, you learn to read and recite the Quran using proper Tajweed rules also study Arabic grammar and vocabulary so you understand the meaning of verses. The interactive nature of classes allows you to ask questions and receive immediate feedback from teachers.
Why Choose Taleem Ul Quran
Taleem ul Quran have made it easier than ever for you and every muslims to deepen their understanding of the Holy Quran.
When it comes to learning Quran online in the UK, Taleem ul Quran is a reputable platform that provides high-quality education to students of all ages. With qualified and experienced teachers, flexible scheduling options, and personalized attention we ensure that you receives an excellent learning experience. Choosing the right Quran school is crucial for a learning experience.
It is important to consider factors such as teacher qualifications, teaching methods, class size, and student reviews before making a decision.
Learning Holy Quran through Taleem ul Quran's online courses ensures that you receive true islamic education while creating deep connection with your faith. Whether you are a beginner looking for basic Arabic skills or seeking of Islamic studies, if you're based in the UK and want to learn Holy Quran or enhance your knowledge about Islam but find it difficult due to time or lack of access to traditional classrooms – then look Taleem Ul Quran Online quran classes is for you.
Taleem-ul-Quran have decades of collective experience in teaching the Quran, Sunnah and Islamic studies. When you sign up for a course, you can rest assured that you have one-on-one access to some of the best teachers available.
Our Male and Female Quran teachers are well versed and qualified. During our selection process we thoroughly vet and personally interview every tutor, we pride ourselves with an average acceptance rate of 1 in 10 applicants.
We use the latest software such as Zoom, video streaming, interactive whiteboards, screen sharing and multi-channel audio to make Quran reading a versatile learning experience and 24/7 support team is available to sort out any issue immediately.